THE KENNEDYS

"…a terrific Sam Giancana (Serge Houde, and where has this formidable actor been all of Martin Scorsese's life?)."
GQ Magazine - Tom Carson
He has that steely stare that all those mafia bosses seem to have. He could scare you without a gun. He was wonderful. He is in pivotal scenes that tell the story of the Mafia connection to the White House. And Serge was wonderful in portraying that scary persona. Of course, in real life he's an absolute sweetheart, but I find that's often the case. Usually the worst, meanest guys on film are the nicest on the set.
The Globe and Mail - Director Jon Cassar
OCTOBRE

"Critics generally found Octobre taut and provocative and praised actor Serge Houde as Laporte."

TIME Magazine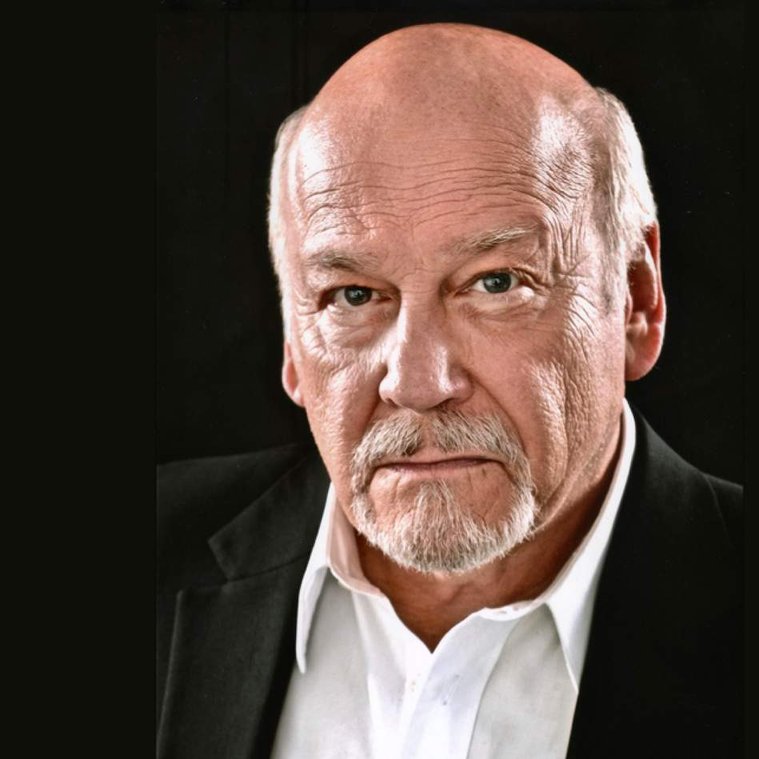 PLAYED

"Serge Houde plays the episode's villain, and half his performance isn't in the dialogue he says, but in how he reacts to what others say."
Huffington Post - D.K. Latta
50/50
"An emotional moment between Adam and his Alzheimer's-stricken dad (Serge Houde) is lovingly conveyed."
USA TODAY - Claudia Puig
MANNERS OF DYING
"Houde brings distinction to his variations on Parlington"

Variety - Richard Kuipers"
Played with effective, Harold Pinter-like gravitas by Serge Houde."

The Globe and Mail - David Gilmour
THE KENNEDYS
Directed by Jon Cassar
Chicago Mafia Boss Sam Giancana (Houde) gets a visit from Joe Kennedy (Tom Wilkinson) asking for his support for JFK's Presidential Run. Instead, Joe Sr. gets a cool reception and a whole lot of unexpected trouble.
Then Giancana has a heated conversation with Frank Sinatra (Chris Diamantopoulos) regarding a misunderstanding that could have deadly consequences.
50/50
Directed by Jonathan Levine
Alzheimer's prevents this father (Houde) from fully understanding the seriousness of his son's struggle with cancer, butLove finds a way of cutting through the fog. Playing Joseph Gordon-Levitt's father and Anjelica Huston's husband.
PLAYED
Directed by Adrienne Mitchell
David Thorpe (Houde) is an elusive Drug Kingpin who suspects John Moreland (Vincent Walsh) of being an Undercover Cop. Thorpe's troubled nephew (Elias Toufexis) sets up the meeting and when things turn sour.
2014 Leo Award Nomination for Best Guest Performance by a Male in a Dramatic Series
MANNERS OF DYING
Directed by Jeremy Peter Allen
First film adaptation of a story by Yann Martel (Life of Pi).
Prison Director Harry Parlington (Houde) "clarifies" the procedure involved in the Court Ordered Execution to condemned prisoner Kevin Barlow (Roy Dupuis). But Barlow has a disturbing Final Request...

HELL ON WHEELS
Directed by David Straiton, Deran Sarafian, Neil LaBute and David Von Ancken
Congressman Oakes Ames (Houde) presides over a Competency Hearing trumped-up by Durant (Colm Meaney) to determine Bohannan's (Anson Mount) fate as Chief Engineer of the Union Pacific.


THE KILLING
Directed by Ed Bianchi
Principal Lee Duvergne (Houde) gets interrogated by Linden and Holder (Mireille Enos and Joel Kinnaman).
19-2
Directed by Louis Choquette
Ben Chartier (Jared Keeso) and Nick Barron (Adrian Holmes) respond to a disturbance in a City Park and question a Homeless Man named 'Leon' (Houde) who's erratic behaviour and obscene outbursts place the Officers in a very awkward position. Leon suffers from 'Tourette's Syndrome'.

TRIAL & ERROR

Directed by YANA GORSKAYA
Milton Buckley (Houde) is Lavinia Peck-Foster's (Kristin Chenoweth) Loyal and Long-Suffering Houseboy. Through a series of slaphappy events, he also becomes the Main Suspect in the Murder of Lavina's Husband.
URBAN RUSH INTERVIEW
Serge Houde appears on Shaw TV's URBAN RUSH with hosts Fiona Forbes and Michael Eckford to talk about his role as Chicago Mafia Boss 'Sam Giancana' in Jon Cassar's controvertial mini-series THE KENNEDYS.
REPRESENTATION
Lena Lees-Heidt
Play Management Inc.
Vancouver, BC
Tel: (604) 677-7529
info@playmgmt.com

To contact Serge directly:
SergeHoudeActor@gmail.com